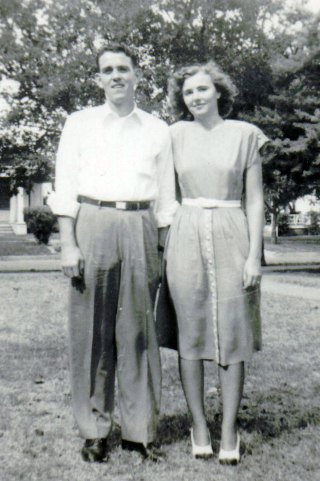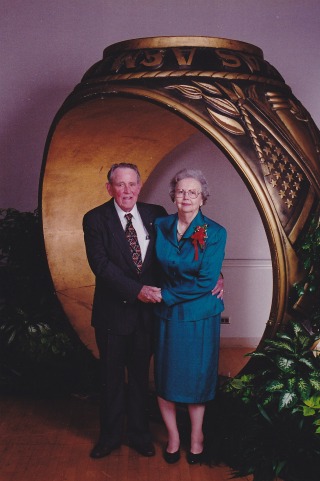 From the Nowlin Family:
"This Scholarship is given in Honor of Clyde F. & Bubbles Nowlin. Clyde was born outside of Hillsboro in the community of Arnott. He attended grade school in Arnott and graduated from Hillsboro High School. He then enlisted in the Air Force during World War II. After the war, he attended Hill Junior College and graduated from Texas A&M in 1950 with a degree in Agricultural Engineering. Bubbles was raised in Bynum & graduated from Bynum High School and Hillsboro Junior College. They were married on August 21, 1947. They farmed in the Bynum community after Clyde graduated from A&M. Clyde worked as a chemical salesman for Niagara & FMC from 1961 thru 1973. He retired from farming in 2000. They raised 4 children: Sheila, Ronnie, Donnie & Kennie. They have 10 Grandchildren & 13 Great-grandchildren.
This scholarship is given by Bob & Sheila Knox of San Angelo, Ronnie & Lesa Nowlin of Bynum, Donnie & Paula Nowlin of Elm Mott, Kennie & Jennifer Nowlin of Hillsboro, Trent & Wendy Foltz of Houston, Chris & Tammy Schronk of Round Rock, Caleb & Bethany Reid of San Antonio, Dave & Amy Morris of San Antonio, Amanda Nowlin of Waco, and Liza Nowlin of Dallas."
Students complete and submit the Hill County Aggie Scholarship Application and the scholarship is awarded at the annual Hill County Aggie Muster ceremony on April 21st.